Recipe: Dark Chocolate Macarons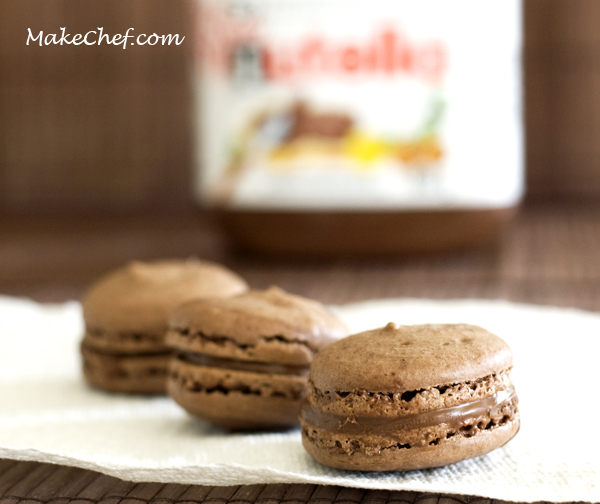 The first time I tasted Macaron is when my brother brought a box from France.
I love this treat, but I never tried my hand at making it. I guess this is because the recipe often sounds complicated (precise weighing, sifting etc) and several friends have tried and have been unsuccessful.
Then, I came across Chef John's from Food Wishes recipe. It was so simple; I decided I had to try it.
And the Macarons turn out to be great! I was very pleased especially since that was the first time I made them.
I substituted the chocolate ganache for Nutella.
I also cooked the Macarons at a lower temperature and shorter time (300⁰F and 12 minutes). Rack at lowest position.
For recipe, please go to Food Wishes