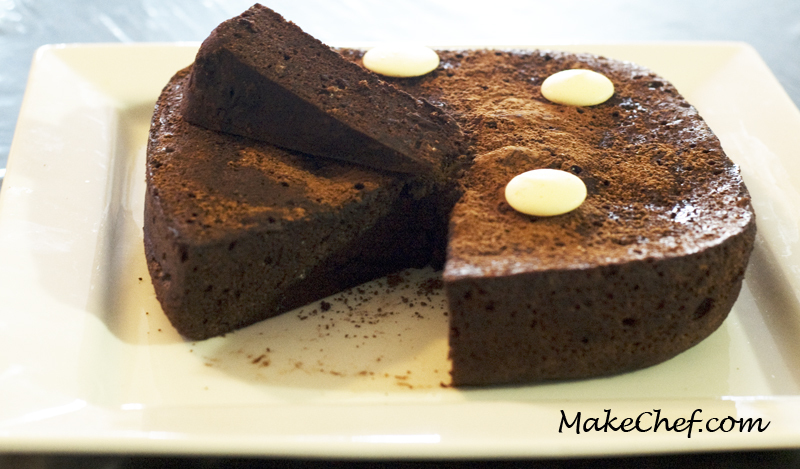 Do you sometimes crave a piece of chocolate cake and want to fix something quick and easy?
Here is a very simple recipe. It takes only a few minutes to make.
I have reduced the amount of sugar in this recipe. If you would like a sweeter cake, feel free to increase the amount of sugar to 3/4 cup.
Ingredients
1 cup all purpose flour
1/3 cup cocoa powder (dutch processed) (Rodelle baking cocoa from Costco)
1 tsp baking powder
1/3 cup brown sugar
3 large eggs
1/2 cup water
1/4 cup of semi sweet chocolate chip
Instructions
Beat sugar, eggs and water in a bowl.
In another bowl, mix flour, baking powder and brown sugar.
Mix the egg mixture with the dry ingredients.
Pour batter in a microwave safe container and cook in microwave for 4 minutes, power maximum.
Preparation time: 5 minute(s)
Cooking time: 4 minute(s)
Number of servings (yield): 8
Copyright © MakeChef.com.