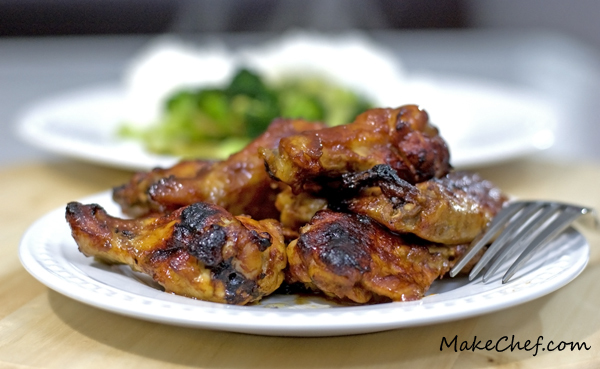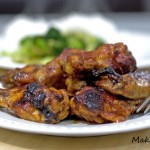 Ingredients
2 pounds chicken wings
1/2 cup ketchup sauce
2 tablespoons Frank Hot sauce
2 tablespoons Bull's Eye BBQ sauce
2 teaspoons brown sugar
Instructions
Preheat oven to 480⁰ F. Place rack in middle position.
Mix all the ingredients and wings in a large bowl.
Place the wings, without overlapping the wings, on a baking tray lined with parchment paper.
Place the wings in the oven and immediately lower the oven temperature to 425⁰ F. Bake the wings for 55 to 60 minutes.
Preparation time: 20 minutes
Cooking time: 1 hour
Copyright © MakeChef.com.