Recipe: Chives Pancake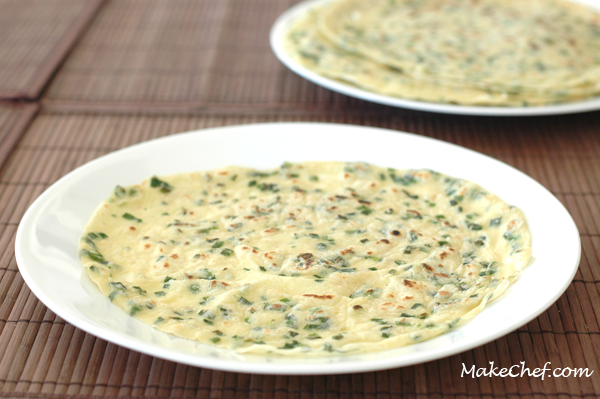 Ingredients
2 cups flour
¼ cup Chinese chives, chopped
1½ cup water
Salt and pepper to taste
Instructions
In a pan over medium heat, stir-fry the chives for 5 minutes.
In the meantime, combine flour, water, salt and pepper in a bowl.
Add the chives to the flour mixture once done.
Heat a lightly oiled frying pan over medium high heat. Pour about ¼ cup of the batter onto the pan for each pancake. Cook for about 2 minutes on both sides and serve hot.
Preparation time: 5 minute(s)
Cooking time: 4 minute(s)
Number of servings (yield): 4
Culinary tradition: Chinese
Copyright © MakeChef.com.