Recipe: Chow Mein (stir-fried noodles)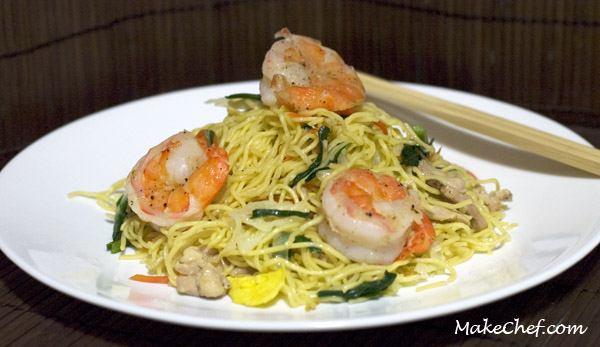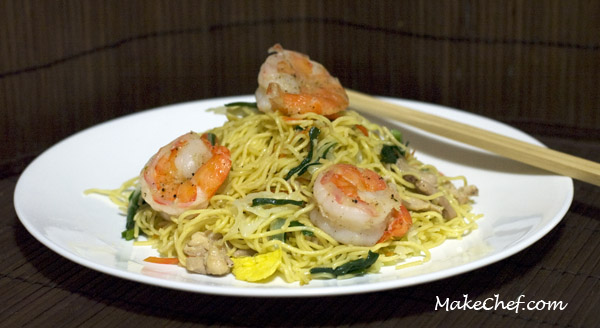 Ingredients
1 kg steamed noodle (chow mein)
2 cups shredded carrot
2 cups shredded cabbage
½ cup Chinese chives, chopped
6 large shrimps
2 chicken thighs, deboned and cut into small pieces, seasoned with salt and pepper
2tbsp soy sauce
Instructions
Cook the noodle as directed on the package (alternatively, let the noodle soak in hot boiling water for 2 minutes)
In a wok, over medium heat, add 2 tablespoons of vegetable oil and cook the chicken until done. Add the shrimps. When half-done add carrot, cabbage, and chives.
Add the noodle and soy sauce. Mix well.
Preparation time: 20 minute(s)
Cooking time: 20 minute(s)
Number of servings (yield): 6
Culinary tradition: Chinese
Copyright © MakeChef.com.