Recipe: Lighter Deviled Eggs (Eggs Mimosa)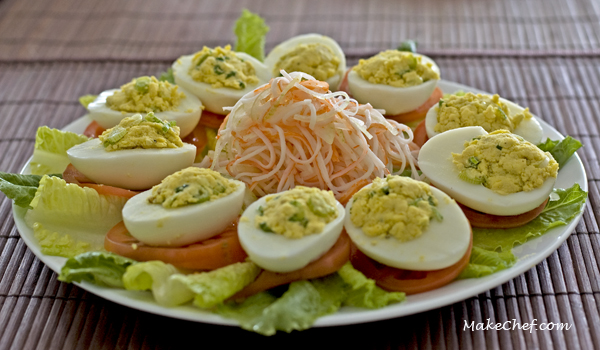 Fancy hard-boiled eggs, that's my definition of deviled eggs or eggs mimosa. The hard-boiled egg yolk is mixed with various ingredients and piped back into the egg white. I did not pipe the egg yolk mixture but simply used a spoon to fill the egg white. If you want 'cuter' deviled egg, then you might want to pipe the egg yolk.
Usually the egg yolk is mixed with mayonnaise, but in this recipe I used olive oil for a lighter version.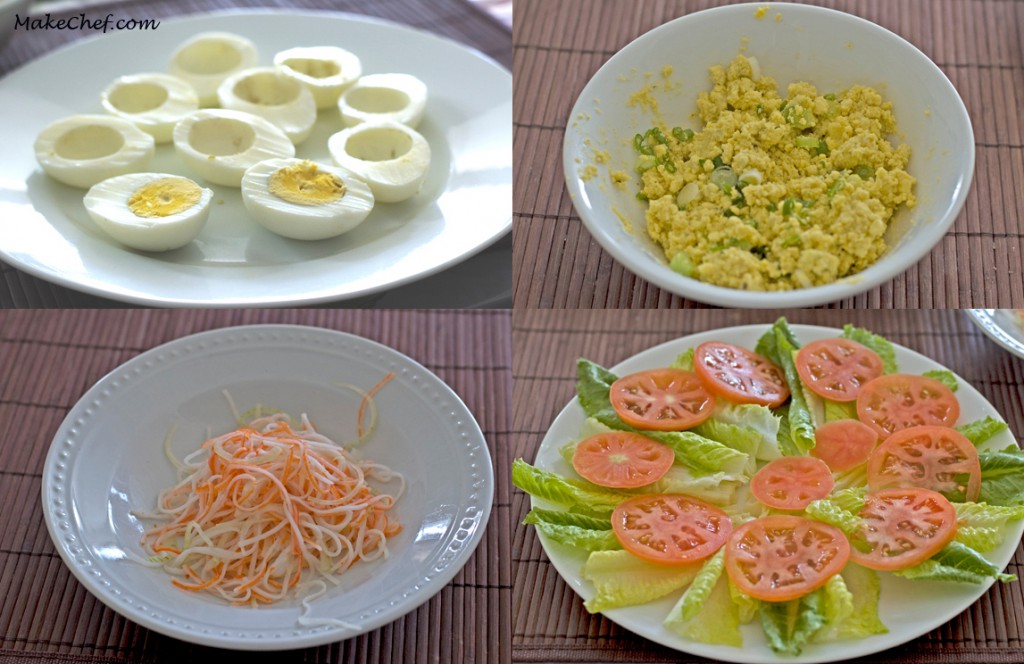 Ingredients
5 hard-boiled eggs, cut into half
4 imitation crab meat (Surimi), shredded
1 tomato, thinly sliced
1 green onion, chopped
1 tbsp Dijon mustard
1 tbsp olive oil
Leaves of a Romaine lettuce
Salt and pepper to taste
Instructions
Remove the egg yolk and mix with mustard, olive oil, green onion, salt and pepper.
Fill the empty egg white with the egg yolk mixture and place the deviled eggs onto the slice of tomato and lettuce.
Place the imitation crab meat in the centre of the dish. Serve cold as appetizers.
Preparation time: 5 minute(s)
Cooking time: 10 minute(s)
Copyright © MakeChef.com.