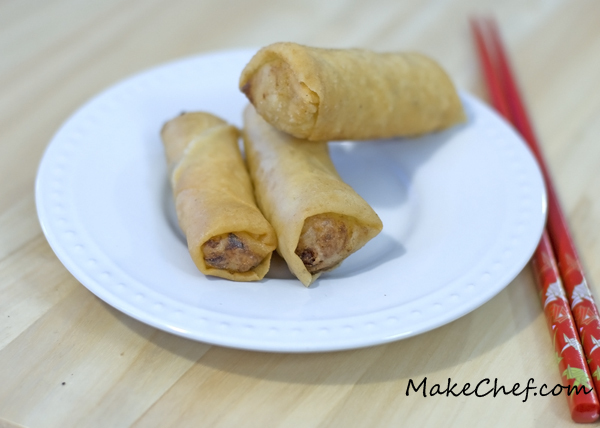 Ingredients for making Lumpia (Indonesian Nem): leek, spring roll sheets, bamboo shoots and shrimps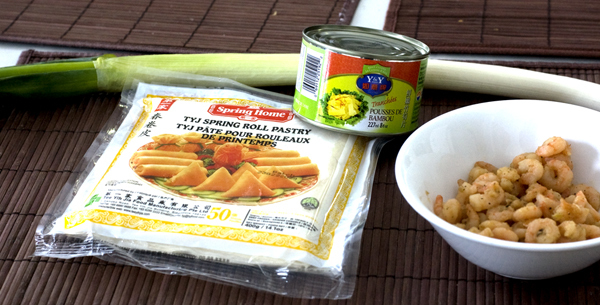 Steps for folding the sprint roll sheet with the filling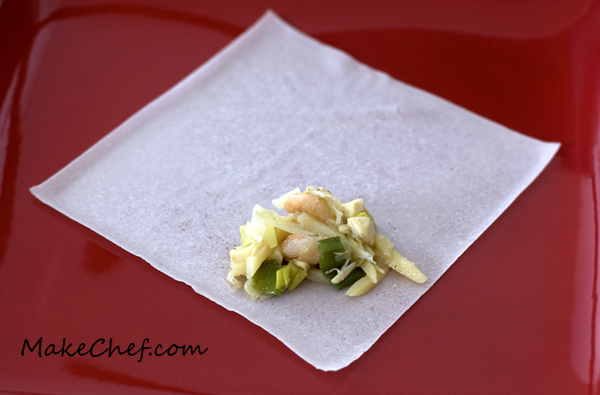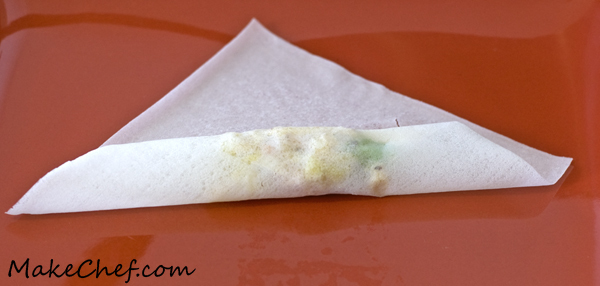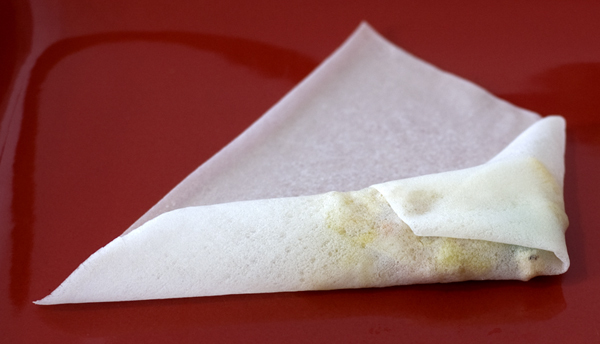 Spring roll sheet folded in an envelope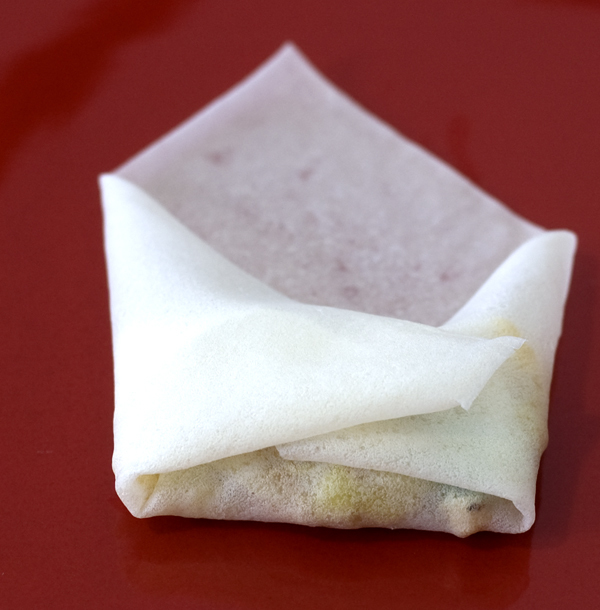 Lumpia roll folding done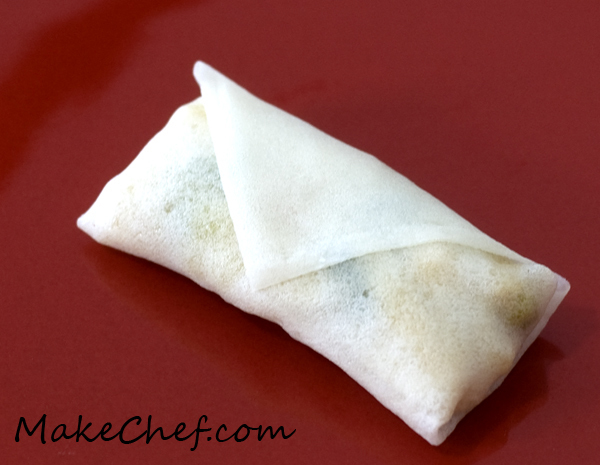 ---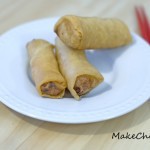 Ingredients
1 pack of spring roll pastry (50 sheets)
4 leeks, white part, chopped
1 8oz can bamboo shoots, sliced
2 chicken breasts, cooked and shredded
2 cups shrimps, cooked
1 teaspoon oyster sauce (optional. If using, make sure to adjust the amount of salt accordingly so that the dish is not too salty)
3 garlic cloves, minced
Salt and pepper
Vegetable oil for frying
Instructions
In a large pan, add the garlic and shrimps and stir fry over medium low heat, about 10 minutes. Remove from pan and set aside.
Add the cooked chicken breast, leeks, bamboo shoots, salt, pepper and oyster sauce (if using) to the pan and cook until most of the moisture has evaporated from the pan.
Add the shrimps to the mixture and mix well. Let the filling cool.
Place one tablespoon of the cool filling on one sheet of spring roll pastry and fold as shown in the pictures.
Heat some vegetable oil for frying to 375⁰F (medium high) and fry the nems for about 3 minutes at about 350⁰F, until golden.
Copyright © MakeChef.com.