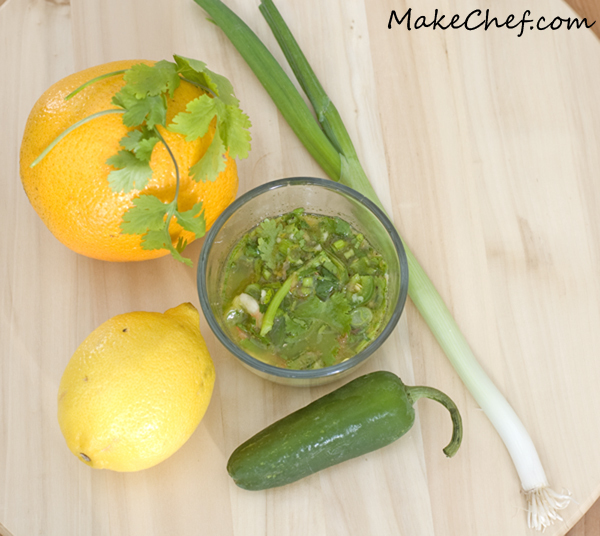 Summary: Easy, simple recipe for salmon ceviche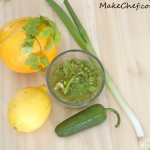 Ingredients
1 pound of salmon fish
Orange zest
Lemon zest
1 orange
1/2 lemon
1/2 cup of cilantro, chopped finely
2 stems of green onions, chopped finely
1 jalapeno pepper, seeded and chopped finely
4 cloves of garlic, minced
2 tbsp olive oil
1 tsp pepper
1 tsp salt
Instructions
Cut the fish in 1" cubes and reserve in the fridge.
Zest the orange and lemon
Juice the orange and lemon
Chop finely the cilantro, green onions and jalapeno pepper
In a bowl, mix all the ingredients with salt, pepper and olive oil to form a marinade.
Do not marinate the fish all at once.
Add about 4 oz of fish in the marinade for about 5 minutes and serve immediately.
Add another 4 oz of fish to the marinade.
Enjoy.
Preparation time: 15 minute(s)
Cooking time: 5 minute(s)
Number of servings (yield): 4
Copyright © MakeChef.com.