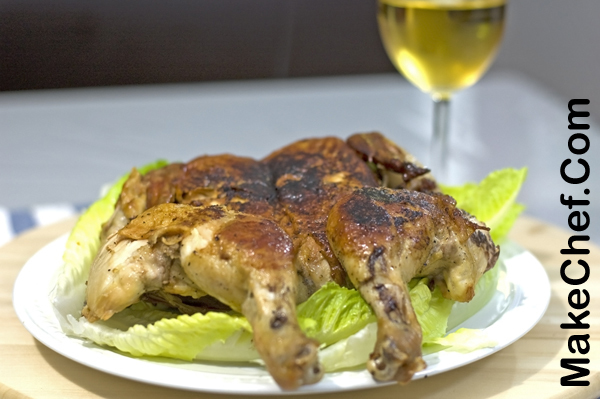 Summary: Another way to enjoy a roast chicken, simple and easy.
Ingredients
1 whole chicken
2 tablespoons olive oil
Salt and pepper
Instructions
Preheat the oven to 400°F. Place rack in middle position.
Flatten the chicken by removing the backbone (see picture).
Sprinkle both sides of the chicken with salt and pepper.
Heat a 10-inch cast iron pan on medium-high heat.
Add the olive oil and lay the chicken, skin side down in a cast iron pan. Immediately turn down the heat to medium.
Place a piece of aluminum foil over the chicken and place a heavy pot on the foil, over the chicken.
Cook for 20 minutes. The chicken should be sizzling and not smoking.
Remove the pot and aluminum foil. Place the chicken in the cast iron in the oven and cook for 35 minutes or until the temperature inside the chicken reaches 175°F.
Let the chicken rest for 15 minutes before serving.
Preparation time: 20 minute
Cooking time: 55 minute>
Number of servings (yield): 4
Copyright © MakeChef.com.
Opening the chicken with kitchen scissors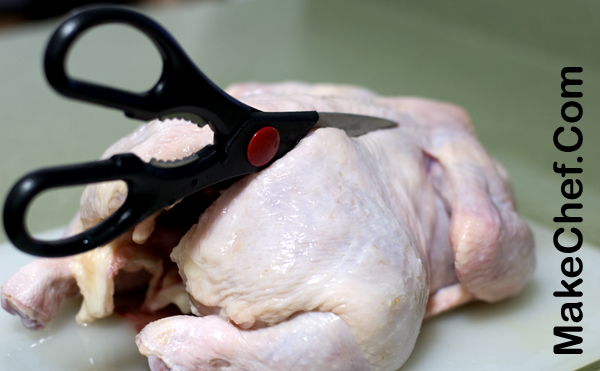 Ckicken flattened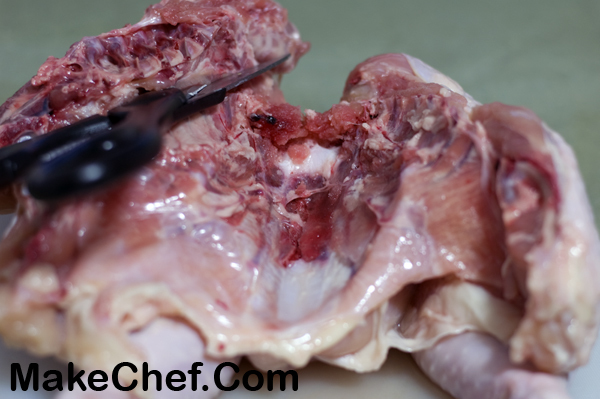 Chicken butterflied in a skillet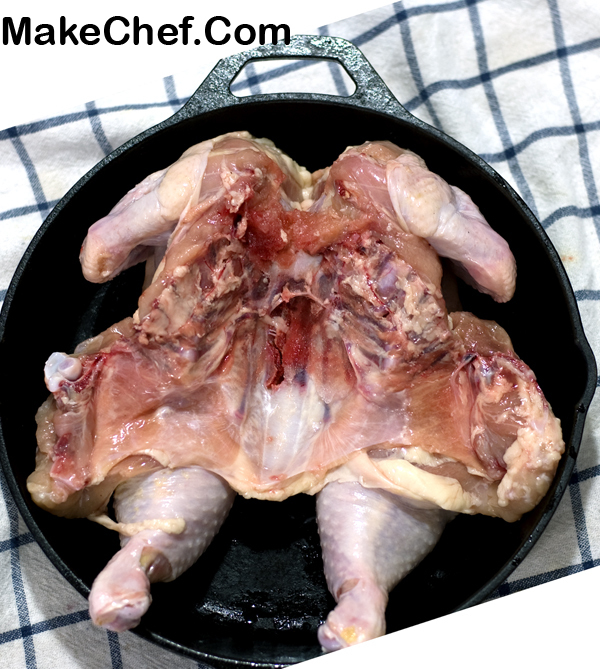 Pot on the chicken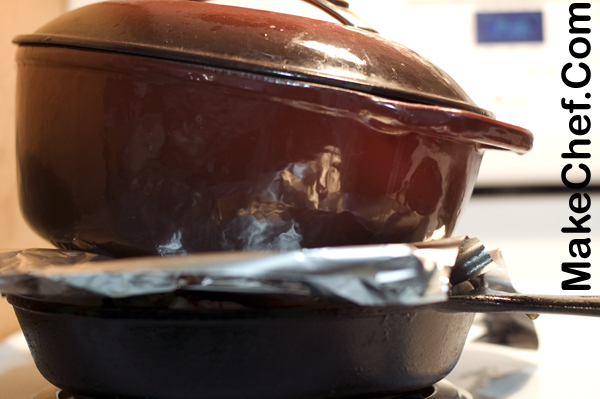 Spatchcock chicken roasted and ready to be served