Recipe: No added sugar multicolored muffins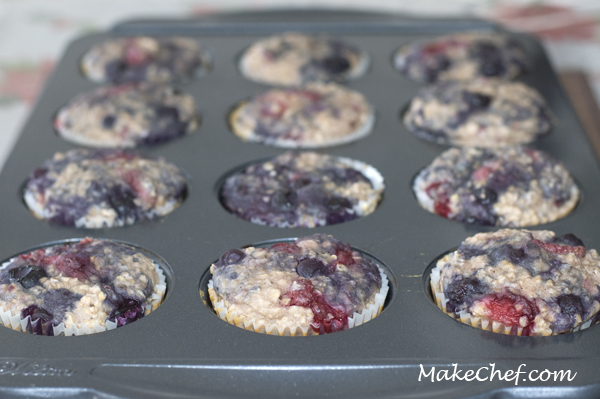 After the weird color incident with my Blueberry Muffins for Halloween, I decided to try the recipe again. This time, I was careful not to mix the blueberries into the batter. Instead, I added the blueberries on top of the batter that have been poured into the muffin cup and gently pushed the fruits into the mixture. No greenish grey color this time!
I also wanted to eliminate the added sugar from the recipe altogether. I added frozen strawberries instead and slightly changed the amount of oat to flour ratio.
And there I had my no sugar added multicolored muffin.
Continue reading →