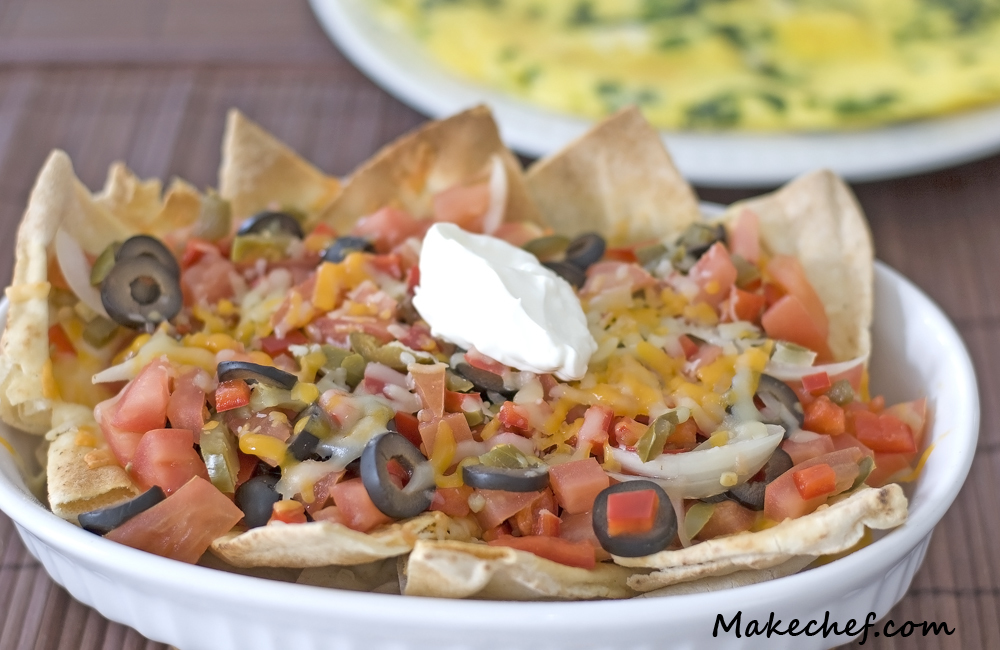 Summary: We love Tex Mex nachos but we wanted to substitute the nachos for pita which is less salty.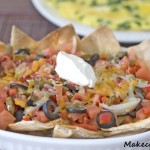 Ingredients
1 medium tomato, seeded and chopped into small squares
1/2 red bell pepper, seeded and chopped into small squares
1/4 cup black olives, pitted and chopped
1/4 cup pickled jalapenos pepper, chopped
1 cup Kraft Tex Mex cheese
2 pita bread
Instructions
Preheat oven to 350⁰F. Place rack in the middle position.
Cut each pita bread into 8 triangles and place them on a baking tray. Bake for 15 minutes or until crisp.
Distribute the pita pieces in a ramekin or any shallow oven safe dish.
Sprinkle the cheese, saving 2 tablespoons for topping, over the pita pieces.
Bake for 15 minutes at 350 ⁰F, until the cheese has melted.
Remove the dish from the oven.
Add the remaining ingredients on top of the melted cheese and sprinkle the rest of the cheese.
Bake for 2 minutes.
Serve immediately.
Optional : serve with a cream cheese and sour cream sauce.
Copyright © MakeChef.com.